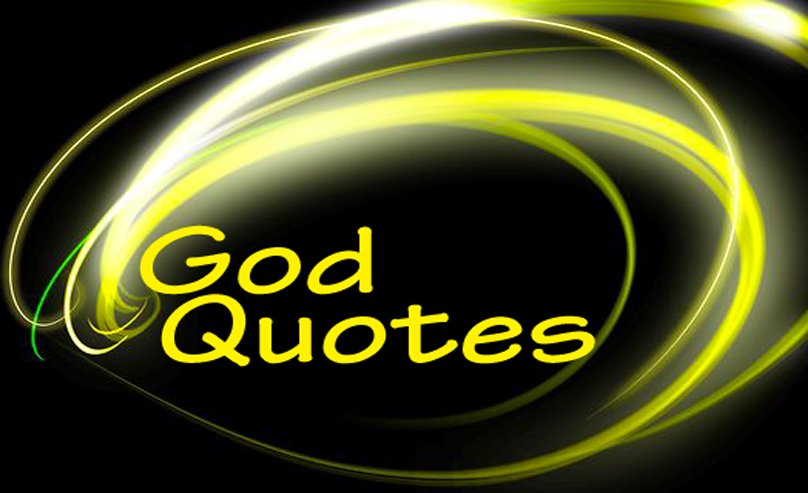 Revelations in Nutshell Form
For the past 18 months God has been speaking to Phillip in phrases and quotes. He receives anywhere between six and thirty God quotes a day and often they would cover an eclectic range of themes. There hasn't been a day in eighteen months that he hasn't been presented with a collection of God quotes. Phillip said they have been responsible for fashioning his language and shaping who he is today.
Phillip spends at least an hour a day, not speaking, but just listening to God. He spends the hour tuning his ears into Father's voice and writing down what comes into his mind and heart. He calls this time "soaking in the light of the Father".
Phillip says that notebook and pen are indicators that you are ready to receive from the Lord. When God speaks to you it is imperative to write it down what He is saying at that moment because you will never be able to recall it as clearly as than the moment that you first receive it. Over time the clarity is lost. He says that the Father will pour down more revelation when we  become stewards of His truth by writing it down – recording is far better then recalling.
John was told to write down what he saw. Revelation 1:19 says,
Therefore write the things which you have seen, and the things which are, and the things which will take place after these things.
God quotes are snippets of revelation given in nutshell form. They can be described as 'golden kernels' of truth. Also, God quotes are single statements of fact. They express a fact about a body of truth in an abridged manner.
Some of the most powerful phrases ever spoken are phrases that are said less. The scriptures contain many of these examples: "He is not here" (Mark 16:6), "God is love" (1 John 4:8) and "Jesus wept" (John 11:35), although short, these are some of the most powerful statements ever presented to humanity. These are dynamic statements of fact that carry deep rich meaning. They express truth about human transformation, the heart of God and the caring nature of Christ in just a few words. The power of these quotes is that truth is condensed down into its most basic form. When truth is condensed down this way it makes it easier to comprehend and it is most impacting.
Furthermore, God quotes convey the psychology of truth. They are a way of thinking. They align our thinking to God's way of thinking. They could also be described as 'declarations of faith'.
Here are some of Phillip's God Quotes: They are taken from his journals.
"Eternity begins at salvation."
"Christ's grave became Satan's grave mistake."
"God's light gives us hindsight, insight, foresight and clear-sight."
"From our mistakes we get a better understanding of the grace of Christ but from our wins we get a better understanding of who we are in Christ."
"A volatile life doesn't mean a volatile God, it often means just a volatile choice."
"Be careful when needing to pour water out on good intentions not to dampen spirits along with it."
"Sin didn't make God act on our behalf- grace did."
"Grace is God's response to our shortfall."
"When we stray, God's grace always stays."
"The Redeemer gave Himself a hellish end, to give us a heavenly beginning."
"When all else fails- God won't."
"God created us for two births.
Natural birth
Spiritual rebirth through regeneration of the Spirit
Natural birth is temporal and rebirth is eternal."
"When we live unto ourselves, we live but for a mere moment, but when we live unto God, we live through out eternity."
"Love is not only saying I do- it's saying yes I will."
"Nothing sparkling happens for those who hold onto dull expectations."
"Those who shoot off their mouth, only end up shooting themselves in the foot. It's called foot in mouth decease."
"Dreams do come true- for those who work hard for them."
"An elephant's memory is said to be dangerously long, but bitterness is even dangerously longer."
"Good sense needs to become common sense to us."
"Often fate is a result of things we accept."
"If you are going to fail at anything, it's best to fail at doubting."
"Doing something new interrupts life's humdrums."
"God's will comes with divine favour."
"How are you able to know what you are capable of until you have tested the boundaries of your potential?"
"Endings always start with new beginnings."
"A can of worms is the easiest can to open because it's opened up by the most tiniest of comments."
"The threshold of heaven exists is in our heart."
"Jesus was judged entirely on our sin, but we are judged entirely on our faith."
"Traditions rise when fervor wanes."
"God's word was not designed to tickle the ears but to tickle the heart…."
"Be defiant with self-criticism and self-doubt. Most opposition that confronts us in life comes from within."
"Church is not something we go to- Church is what we have become in Christ."
"Fixing our gaze on Jesus will ensure that we get to our destinies on the straightest pathway."
"Once we know our royal pedigree then we understand that kingdom service is not servant duty but royal duty."
"Don't just seek power- seek light as well. We don't want to be punching in the dark- we may miss our target."
"God is not our taskmaster but the master of each of our tasks."
"Successful people are never thwarted by numerous knockbacks. They still receive them, but they just aren't stopped by them."
"Winning is not what we do but who we are."
"God would prefer us to be a prodigal who knows his sonship rather than a son who thinks he is a slave.
"Believers are the most successful people on earth- we carry Christ's victory."
"Inferiority is the enemy's position- not ours."
"Don't be cast down- cast down false imaginations instead."
"You never miss God's purposes when you make God your sole purpose."
"Focusing on Jesus helps us walk on top of stormy seas."
"The spirit of Elijah calls down fire from heaven… but the Spirit of the Lord is the fire from heaven- call on Him."
"Patience is only as good as its length."
"Lasting relationships aren't based so much on how cooperative you are, but on how forgiving you are."
"A lack of smartness is no excuse… because you can easy acquire God's smartness by living by what He says- this is the most smartest thing in life to do."
"When presented with crossroads, it just means more faith options."
"You self-worth is gauged by your divine worth- this means you are priceless."
"A dream is only one decision away, and that is the choice to live it."
"Grace is unaffordable riches of God's love given to us at no cost."
"Turn your offense towards God into an offensive against the enemy."
"We know when the glory of God has moved in, it's when the Church has taken up the floor position." Facedown on the floor there is no higher position."
"Greater are you in this world than he who is in the world because greater is He who is you than he who is in the world…(1 John 4:4)."
"God is the extra part in an ordinary life that makes your life extraordinary."
"Your spiritual horizons are determined by the direction of your focus. You expand your spiritual horizons by narrowing your line of focus to Jesus."
"God is not hid from you… but you are hid in Him. You don't seek to find Him because He is already found … but you seek to find yourself in Him. God encounters occur when you discover yourself in Him."
"We are found with no bounds when we abound with Him."
"The more times you act on the Bible – the more you will experience Bible times."
"You don't have wait for a sovereign move of God because God has given you faith. God moves sovereignly when faith is exercised."
"Opportunity knocks for those who knock continually for opportunities. Similarly, open doors will be presented to those who continually knock on spiritual doors (Matthew 7:7). Open hearts and open minds open spiritual doors."
"Don't allow yourself to dwell on the failures of the past because a new history is being formed in you – it's called the newer self. The newer self always enables you to do better the next time. It is always changing you into a greater you. It always offers you a brighter future. The newer self is the truer reflection of who you are in Christ."
"What you are thinking determines how you are feeling. Become a faith thinker and you will immediately feel empowered to do all things possible through Christ!!"
"You have greater power and anointing than Elijah because you have the dynamics of Jesus in you."
"You are capable of Christ in you."
"The extent of your capabilities is…. Christ in you. This means that you are capable of positively everything and restricted to absolutely nothing."
"Each day expect anything and everything!!!!"
"Holding back holds you down, but holding on to your identity upholds you."
"You don't ever get greater power….. you just get greater revelation on the great power that you already possess – this power is called Jesus."
"A sure way to win a spiritual battle is to fight in Jesus' name."